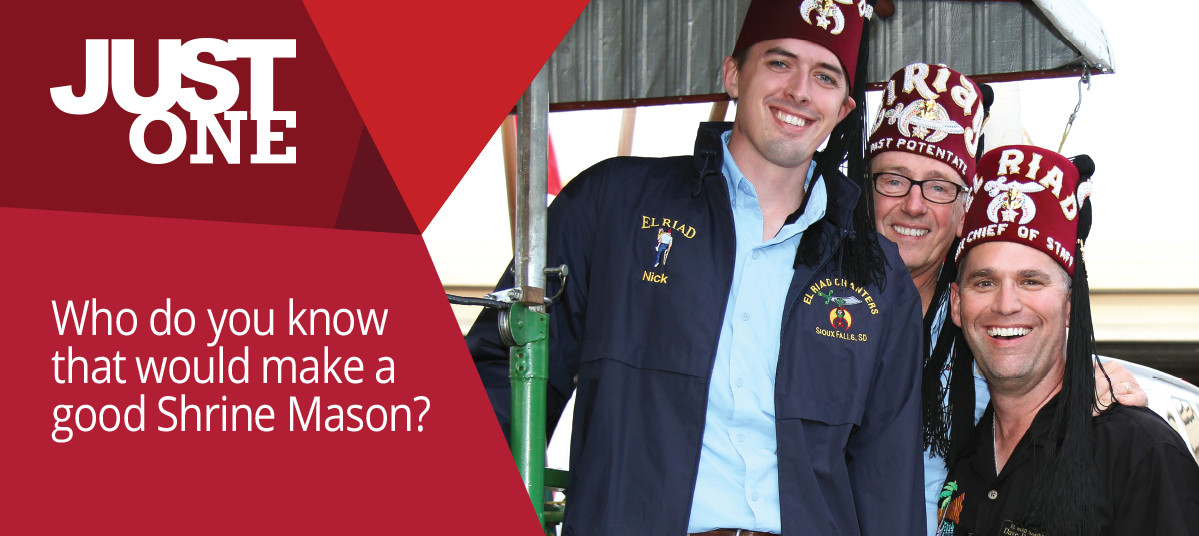 3 Easy Steps

Identify
Do you know a good man that would be a great Shriner? Refer him today!

Send Referral
Collect his contact information. Click the "Refer a Good Man" button and submit.

Connect
Connect your referral with other Shriners and invite him to open temple events.
The future of our fraternity relies on your commitment.
The individual you refer will receive a series of communications, the first of which will identify you as the referral source.